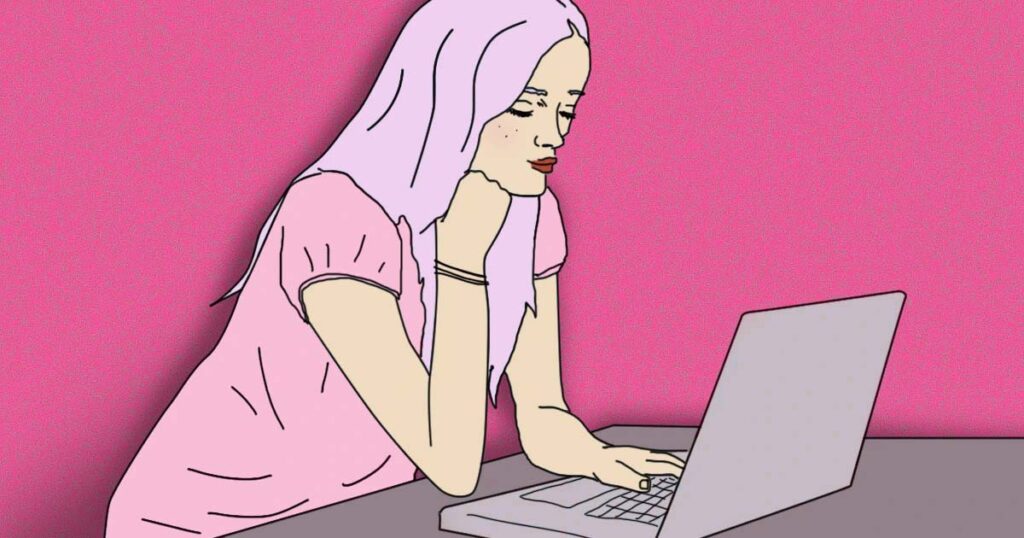 After signing up for a dating site, one of the first steps you should take is to create an engaging profile that stands out from the crowd. This is your opportunity to show potential dates what makes you unique and attractive. Don't fall into the trap of writing a generic and boring bio that nobody will read. Instead, take the time to think about what makes you interesting and use that to craft a profile that will draw attention. To help get you started, let's look at some examples of how you can describe yourself in a way that will help you get more matches and dates.
If you're still trying to decide which dating site to join, look no further! My Cute Girlfriend is the perfect choice for those looking for serious relationships, Zoom Flirts is great for casual dating, and Cougars Prey is perfect for hookups. No matter what kind of relationship you're looking for, there's a dating site to suit your needs.
So, If you're looking for a complete guide on How to Write a Dating Profile, then look no further! Our guide on how to write a great online dating profile will provide you with all the information you need to know and more. From creating an attractive profile to choosing the right photos, we'll walk you through the entire process step-by-step to ensure your online dating success.
Here Are 7 Tips on How to Describe Yourself on a Dating Site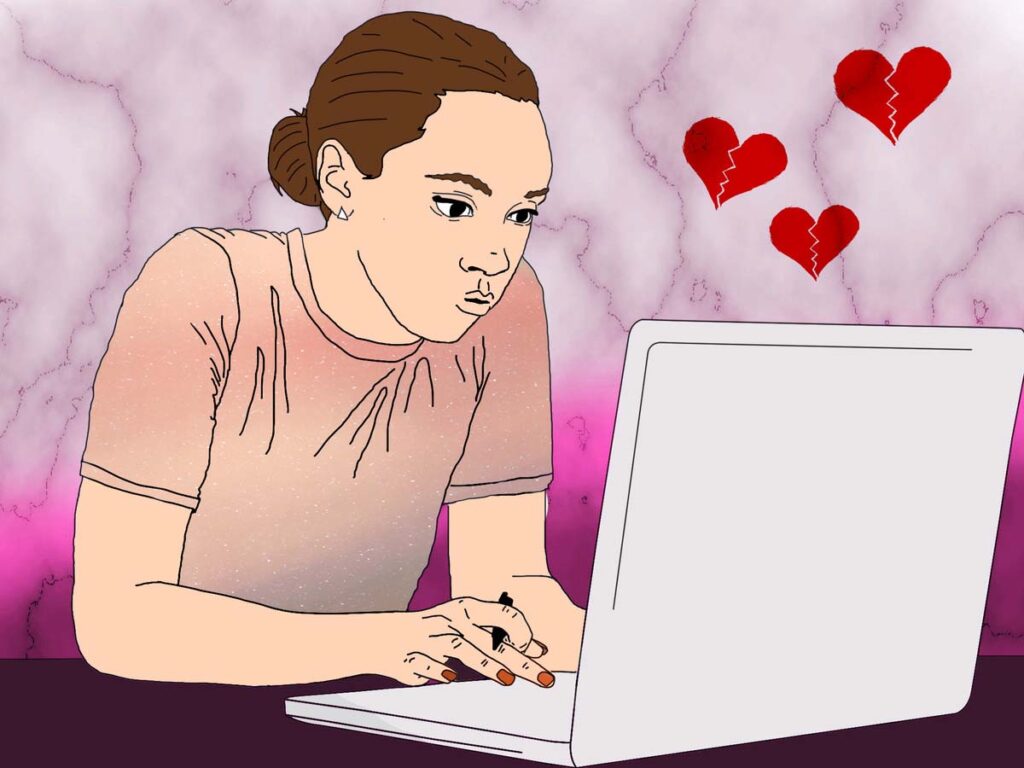 1. Being Honest Is Always the Best Policy
This is the most important thing to remember when creating an online dating profile: be honest. You should never embellish or fudge the truth about yourself, as it could come back to bite you in the long run. Your goal is to find someone who likes you for who you are, not for who you pretend to be. So, be honest about your height, weight, income, and other personal details. Lying or being dishonest will not only be a major turn-off to potential dates, but it could also create a trust issue that could damage any relationship you may form. Be true to yourself and you'll find the right person for you.
2. Picture Is What Actually Shows You
Writing a description of yourself on a dating site can be a daunting task, but it doesn't have to be. While this guide is all about how best to describe yourself on a dating site, there is one thing you should keep in mind: verbal description can only go so far, especially when it comes to your looks. While some people may not feel comfortable uploading photos, it's important to include at least one recent, appealing picture of yourself. This will help potential dates feel more secure and confident in meeting you. If you're camera shy, try to find a friend to take a picture of you in a setting that you feel comfortable in. As a rule of thumb, make sure your photos are no more than six months old and include a few different poses.
Keep your online dating profile up-to-date by posting pictures taken within the last two years. This is especially important if you've gone through a major change in appearance, such as significant weight loss or gain, or a change in facial hair. A photo update is worth it, even if it means you have to say goodbye to your beloved mustache. Aim for a minimum of three photos, and try to limit the selfies as much as possible. While we understand it can be uncomfortable, it's important to include a full-length photo of your body in your profile. This is part of the online dating world, and it helps potential matches to get a better idea of who you are.
3. Correctly Describe Your Personality
Bragging about yourself doesn't have to be torture! Get specific about the things you love doing and it will make it easier for potential dates to envision a connection with you. For example, if you love to hike and would drop everything to hit the trails, mention it! You don't have to use generic terms like "fun-loving" – it's the specifics of what you find fun that will help you make a real connection with someone.
Do you ever feel like you need a break from the daily grind? Talking about your hobbies, or your travel bucket-list, can be a great way to relax and refocus. Whether you like to gather with a gaggle of friends and play video games, or volunteer at the local animal shelter, taking the time to explore your interests is a great way to learn more about yourself. It's all information that gives a fuller description of who you really are. So why not take some time to talk about what you like to do after work? You might just find something new that you love!
Here are a few tips to help you craft the perfect About Me section when showcasing your personality:
Be as descriptive as possible. Showcase your unique traits and qualities that will help you stand out from the crowd.
Focus on the things that you are doing now, not things that you used to do.
Include quirky details that make you memorable. This will help you attract the right people who will be the best fit for you.
4. Give a Correct Description of Your Appearance
Writing a dating profile can be a daunting task, but it doesn't have to be! While it's important to be honest about your appearance, remember that you may be a bit humbler than you think. Focus on creating a profile that accurately reflects who you are, without worrying about how others might perceive you. When it comes to filling out basic demographic information like your name, age, height, and hair color, just remember to stay honest. This is an important step in creating a profile that accurately reflects you and will help you attract the right kind of matches.
Next, things may get tricky depending on the information you're asked to provide. You may be asked to select a description of your body type, which can be an uncomfortable experience. Remember, what one person may consider tall may be what another person considers average height, and what one person may consider athletic, another may consider "a little more to love." Trust your instincts, but don't be afraid to be honest about your body type. Be proud of who you are and don't sell yourself short. You are unique and beautiful, just the way you are.
5. Ask Your Friends to Help You
If you're looking for a way to craft an honest and accurate profile, why not get your friends involved? Asking your friends to share their opinion of you can provide a well-rounded verbal picture of who you are. You can even let them write your profile for you and edit it accordingly, taking some of the anxiety of "am I being humble enough?" off the table.
Just make sure to double-check for any hidden snarkiness before you hit save. You can also write your own profile and get your friends to give you feedback. They may be able to point out aspects of your looks and personality that you hadn't considered before. Plus, it's always better to say "my friends say I'm a good listener" than to make that evaluation yourself.
6. Read Some Examples
Have you already checked out our comprehensive guide to writing an amazing dating profile? If not, make sure to read it now to get the most out of your profile! To help you get even more inspired, why not take a look at some examples of successful dating profiles? You can learn a lot from seeing how others have crafted their profiles and use that knowledge to create your own.
7. Using the Tools You Have at Your Disposal
Don't be intimidated by the questionnaires and prompts that dating sites provide – they are there for a reason! Describing yourself on a dating site can be tough, but taking the time to answer the questions will be worth it in the end. While it may be tempting to skip these steps and start browsing other profiles right away, it's important to take your time and answer the questions thoroughly. Doing so will help you find the best matches for you!
Conclusion
No matter how confident or shy you may be, it's essential to be honest when describing yourself online. Presenting yourself as sincere, thoughtful, and serious about the dating process and providing an accurate description of who you are and what you're looking for will give you the best chance of finding a date or mate that you can truly connect with. Don't be afraid to take the middle road and be honest about yourself – it's the only way to get the most out of your dating experience!
If you're still undecided about the site, look at our list of honest dating site reviews on and dive into the world of your desires!