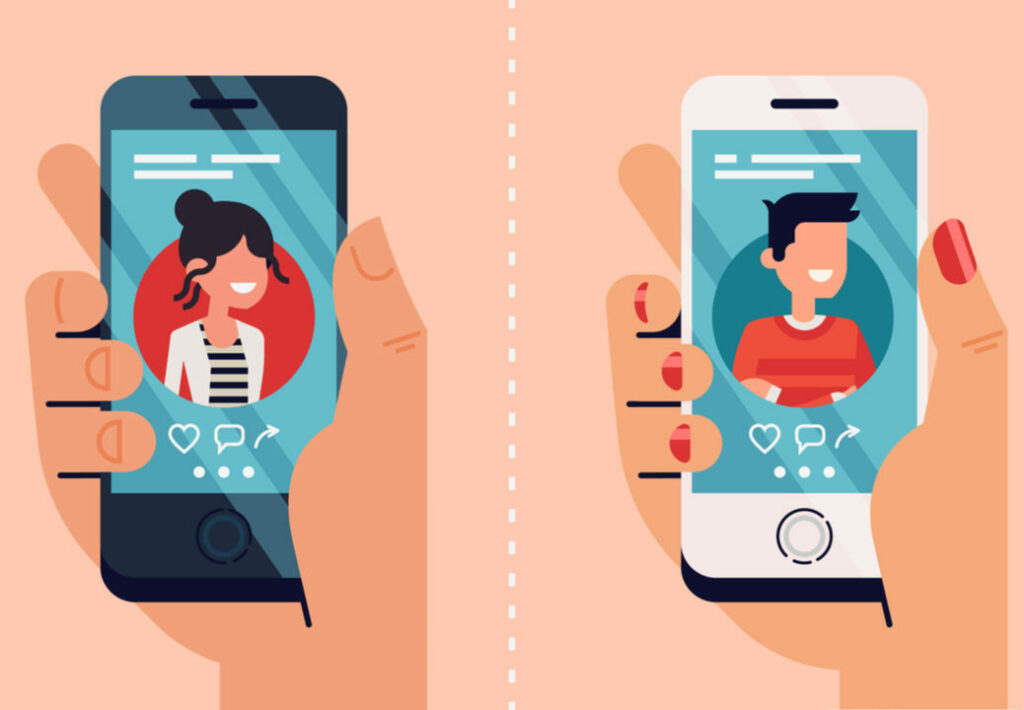 Meeting someone through an online dating site is always an exciting experience. After scrolling through countless profiles, you've finally connected with someone that you're interested in. After exchanging messages and emails, you've reached the next step in your potential relationship – exchanging phone numbers. It's a big move to make, but you should always take precautions before giving out your number.
So, it's hard to know who you're talking to until you meet in person. Talking on the phone is the perfect way to get to know someone before you decide to meet in person. Exchanging phone numbers is the next step in getting to know each other and taking the relationship to the next level.
It's important to be mindful when giving out your phone number, especially when it comes to dating sites reviews. With so many phishing scams and people trying to take advantage of unsuspecting victims, it pays to be careful. That's why we've created this guide to help you when it comes to giving out your phone number to someone you met on a dating site. Remember, trusting someone enough to give out your phone number is a big decision, so make sure you're only sharing it with someone you can trust.
When to Exchange Phone Numbers?
It is essential to remember to not provide your phone number immediately when engaging in online dating. If you are utilizing a service such as My Cute Girlfriend or My Romantic Match, take the time to get to know and communicate with potential matches online before progressing to phone calls. When you have spent enough time chatting online and feel comfortable taking the next step, you can exchange numbers. Do not be in a hurry to do so, and if the other person is pushing you to do so, be cautious. Just like you would not give your number to a stranger on the street, you should not do the same with a person you don't know online.
After Engaging in a Reasonable Amount of Conversation Online
Do you ever wonder when is the right time to end an online chat? The answer varies for each person, but generally, when you feel like you've asked all the questions you needed answers to and when you feel comfortable, that's when you know it's time to move on to the next step. Knowing when to end a chat can help you stay in control of the conversation and make sure you get the most out of it.
How Long to Chat Online Before Exchanging Numbers
Are you wondering how long you should chat online before exchanging phone numbers? The answer depends on how comfortable you are with the person you are talking to. If you feel like you have gotten to know them well enough and have built a strong connection, then it may be time to exchange numbers and take the conversation offline. However, if you don't feel quite ready yet, it's perfectly fine to keep chatting online until you feel more comfortable.
Prior to Meeting in Person
Don't wait until the last minute to talk to someone before making plans to meet. Having a phone number for the other person before you meet up is essential for safety and peace of mind. It gives you a final chance to confirm that this is the person you want to meet and provides a backup plan in case of an emergency. Make sure to share the phone number with a trusted friend who can be contacted in the event of an emergency.
What to Do After Exchanging Numbers
Once you've exchanged numbers with someone, there are several steps you can take to make sure you make the most of the connection:
First, send a friendly text to break the ice and let the other person know you're interested in getting to know them better. You can ask them about their day, and what they're up to, or even suggest an activity you can do together.
Second, plan a date or activity. Whether it's a coffee date or a night out, make sure to plan something that allows you to get to know each other better.
Finally, be sure to follow up with the other person. It's important to show them that you value the connection and want to build the relationship. Ask them how their day went, or share something interesting you've been up to.
By taking these simple steps, you can ensure that you make the most out of your connection after exchanging numbers.
How to Decline Exchanging Numbers
Declining to exchange numbers can be a tricky situation, but it doesn't have to be uncomfortable. Here are some tips to help you decline exchanging numbers in a respectful and polite way:
Be honest and direct. If you don't want to exchange numbers, let the other person know in a straightforward and polite manner.
Offer alternatives. If you don't want to exchange numbers, suggest other ways of staying in touch, such as exchanging emails or social media accounts.
Respect the other person's feelings. Acknowledge that it may be difficult for the other person to hear that you don't want to exchange numbers, and be understanding of their feelings.
Don't make excuses. If you don't want to exchange numbers, don't try to come up with an excuse. Simply explain that you don't feel comfortable exchanging numbers and leave it at that.
By following these tips, you can decline to exchange numbers in a respectful and polite way.
What Should I Text When Exchanging Numbers
Are you looking for the perfect way to start a conversation when exchanging numbers? Whether you're just getting to know someone or reconnecting with an old friend, here are some great ideas for what to text when exchanging numbers:
Hi, it's [your name]! Nice to meet you.
Hey, I'm [your name]! Looking forward to getting to know you better.
Hi, [their name]! It's [your name], I'm excited to chat.
Hey there, [their name]! Great to finally connect.
Hi, [their name]! It's [your name], looking forward to talking soon.
Hey [their name], [your name] here. Let's chat soon!
In this guide, you can find more about online dating first message tips.
Do Make Sure That Your "Partner" Is Not a Scammer
At the beginning of this article, we highlighted the need to be careful when engaging in online dating, as there are many scammers who use the desire for love and companionship as a way to exploit people. Unfortunately, these scammers often promise marriage or loyalty in exchange for financial assistance or other favors. Here, you can find advice on how to spot online dating scammers.
Conclusion
Ultimately, it is essential to be mindful when you are utilizing an online dating website. The majority of people are trustworthy, however, a few people who are trying to exploit others can harm your experience. Giving out your phone number is a major move, and you should be certain you feel secure doing so. If you are anxious, there are various ways to guard yourself. Taking these precautions now will help to keep you safe in the future.