Online dating is all about making a great first impression. Having the perfect selection of profile photos can be the difference between making a connection and being overlooked. Follow these tips on how to take photos for dating sites.
Don't judge a book by its cover – but in the world of online dating, it's all about the pictures! Whether you're swiping on NSA Flirts, Zoom Flirts, My Cute Girlfriend, or any other app, your profile pictures are the key to success in finding matches. It can be a lot of pressure, especially if you don't like photos of yourself. But don't worry – major online dating companies have done the research for you. By following their findings, you'll have the best dating profile pictures in no time!
5 Tips on Good Photos for Dating Sites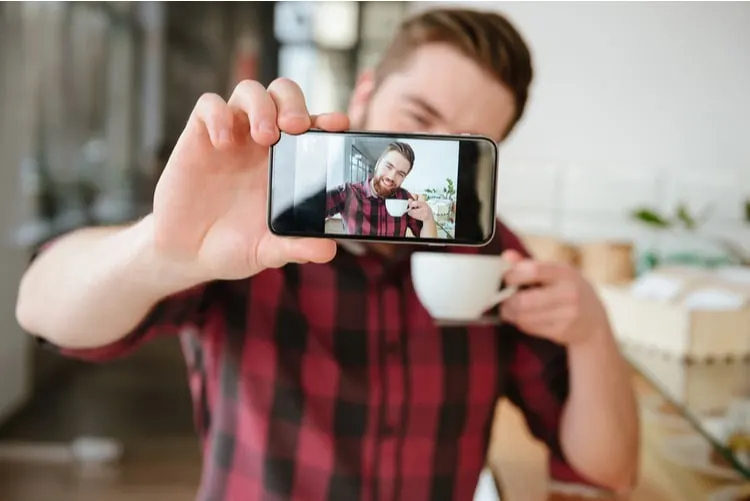 Follow these tips to ensure you have the best selection of photos in no time:
Show Off Your Personality: The best photos for dating sites should show off your personality and be a true reflection of who you are. Choose photos that show your interests and hobbies, or that showcase your unique style.
Use Natural Lighting: Natural lighting is always the best choice for photos. Try to take your photos outside during the day or in a well-lit area. Avoid using flash or harsh lighting, as it can make you appear washed out or too harsh.
Get a Friend to Take the Photo: Having a friend take your photo can help you look more relaxed and natural. Ask them to take a few different poses and angles to give you plenty of options to choose from.
Try Different Angles: Don't be afraid to experiment with different angles and poses when taking your photos. This will help you find the most flattering shot.
Edit Your Photos: Finally, don't forget to edit your photos. Use a photo editing program to make sure your photos are clear and vibrant. This will help you put your best foot forward when you're looking for a date.
The 5 Dating Profile Picture Mistakes to Avoid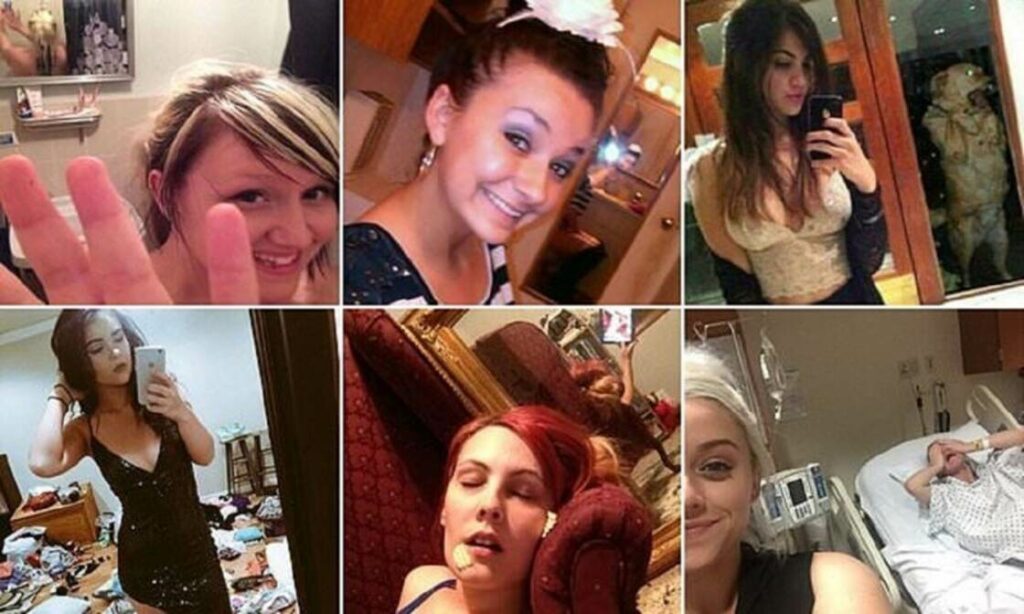 Avoid these 5 common dating profile picture mistakes to ensure you make the best possible impression:
Poor lighting: Natural lighting is key for a great profile picture. Avoid using flash photography or too much editing, as this will make you look unnatural.
Outdated photos: Make sure to use a recent picture that accurately reflects your current look.
Too much skin: Keep it classy and avoid showing too much skin in your profile picture.
Group shots: It is important to feature just you in your profile picture. Group shots can be confusing and can take away the focus from you.
Poorly chosen background: Make sure your profile picture is taken against a clean and neutral background.
How to Make Most Attractive Photos for Men on Dating Sites
Attractiveness isn't a deal-breaker to online dating. Sure, physical appearance can be a factor in someone's initial attraction to you, but so much more goes into making a connection. Your bio, body language, photos, and even the background of your pictures can all play a part in how attractive someone finds you. Plus, it's hard to define what "attractive" means—what might be "average" to one person could be "very attractive" to another. Also, these tips for profile photos for dating sites can be used for both men and women. So don't worry if you don't get the attention you're hoping for — attractiveness is unlikely to be the core reason.
Choose the right location. A great photo should be taken in a place that reflects your personality and interests. Whether it's a beach, park, or cityscape, make sure the background of your photo is interesting and unique.
Make sure your photos are clear. A blurry or pixelated photo can be a huge turn-off, so make sure your photos are clear and crisp.
Show off your best features. Whether you're showing off your physique, your sense of humor, or your amazing smile, make sure you're highlighting the best parts of yourself.
Get creative. Don't be afraid to get creative with your photos. Try different poses, angles, and props to make your photos stand out from the crowd.
Be yourself. Above all else, make sure your photos are true to who you are. Be confident and show off your personality in your photos.
Selfies in Online Dating Profiles
Selfies can be a great way to show off your personality and style in your online dating profile. Not only do they give potential matches a glimpse into your life, but they can also help them get to know you better. When taking selfies for your online dating profile, make sure to choose the right angles and lighting, and consider adding a few fun props or filters to make your pictures stand out. By taking the time to get the perfect selfie, you can give potential matches a better impression of who you are and what you're looking for in a relationship.
Which Photos Should You Use in Online Dating Profiles?
The best profile photos are those that spark conversations. But what kinds of photos are most likely to do that? From close-ups to group shots, here are some tips to help you create profile photos that will get people talking.
Let's start with what you should wear. It's important to choose something that makes you feel comfortable and confident, but also something that is not faded, old, or creased. A clean and crisp outfit is key – a dirty dress or shirt won't do. Simple and plain colors are great, especially if they are red. According to a study by the London School of Medicine, wearing red or having something red in the background can increase overall attractiveness. A journalist for Women's Health found that she had double the number of matches on Sweet Girls Gone Wild when wearing red, compared to when she wore white on Cougars Prey. So, if you're looking to make a good impression, consider a red outfit!
Men receive more messages when at least one of their profile pictures is taken outside. According to Cindy Matches, other great conversation starters include photos that indicate interests in politics, travel, exercise, or theater. Women who showcase interests in personal growth, health, family, dancing, and art are the most attractive. Surprisingly, being photographed indoors is also more attractive. Showcase your interests and hobbies in your profile pictures to capture the attention of potential matches.
What Increases Your Attractiveness, Whatever Your Gender?
If you have a cute pup, posing with them in a picture can make you 50% more attractive and trustworthy! Not only that, but in the battle of dogs versus cats, dogs are the clear winner in the dating world. Show off your pup and your love of food by taking a picture in a restaurant – it's certain to make you even more attractive and trustworthy!
What Is the Size of Photos for Dating Sites?
So, about size of photos, how to get good photos for dating sites? Here are the recommended photo sizes for most popular dating sites:
• Dream Flirty: 1080px by 1080px
• NSA Flirts: 1080px by 1350px
• My Romantic Match: 1080px by 1920px
• Zoom Flirts: 1080px by 1920px
• My Cute Girlfriend: 1080px by 1080px
By following these guidelines, you can ensure that your profile photos look great and are the perfect size for all of your dating sites. Don't forget to make sure that your photos are clear, in focus, and show off your best features!
Should Your Dating Profile Include Sports?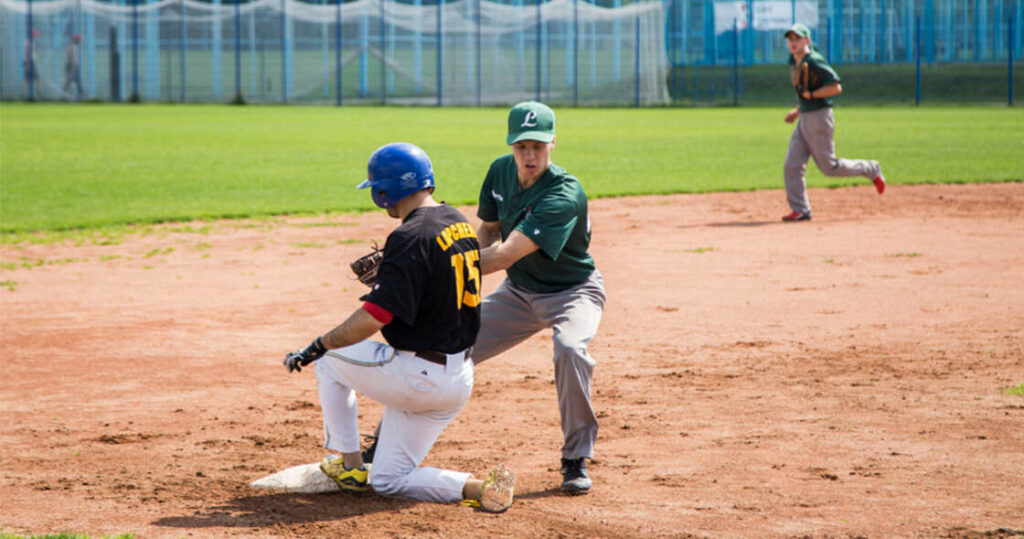 No matter your gender, showing an interest in sports is highly encouraged. However, according to Sustain Health, 68 percent of people don't like potential dates listing which sports teams they support. So, instead of listing your favorite teams, why not try participating in some of the most popular sports instead? Get out there and have some fun!
Hockey
Soccer
Baseball
Formula 1
Water polo
Golf
Rugby
Cricket
Triathlon
Surprisingly, cycling isn't as popular as you might think. But don't let that stop you from getting some exercise! According to Zoom Flirts, men are 47 percent more likely to get likes on a sports-related photo and women are 154 percent more likely. So get on your bike and start pedaling – your profile will thank you!
Group Photos on Your Dating Profile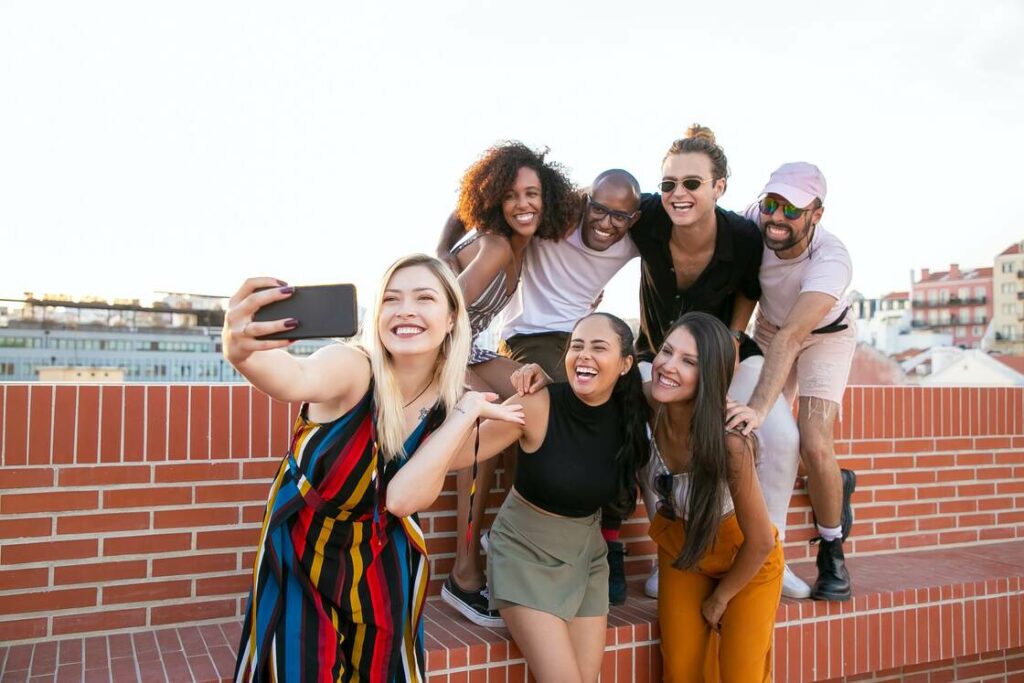 One way to do that is by including group photos. Group photos can be a great way to show off your social side and give potential dates a better idea of who you are. Plus, it can help you make a great first impression!
Group photos can also be a great way to show off your interests and hobbies. If you're an avid traveler, for example, you can include photos of you and your friends exploring different places. Or, if you're an outdoor enthusiast, you can include photos of you and your friends enjoying the great outdoors.
No matter what type of group photos you decide to include, make sure they are recent, clear, and show you in a positive light. Group photos can be a great way to make your dating profile stand out and help you find the perfect match!
Should You Smile for the Camera?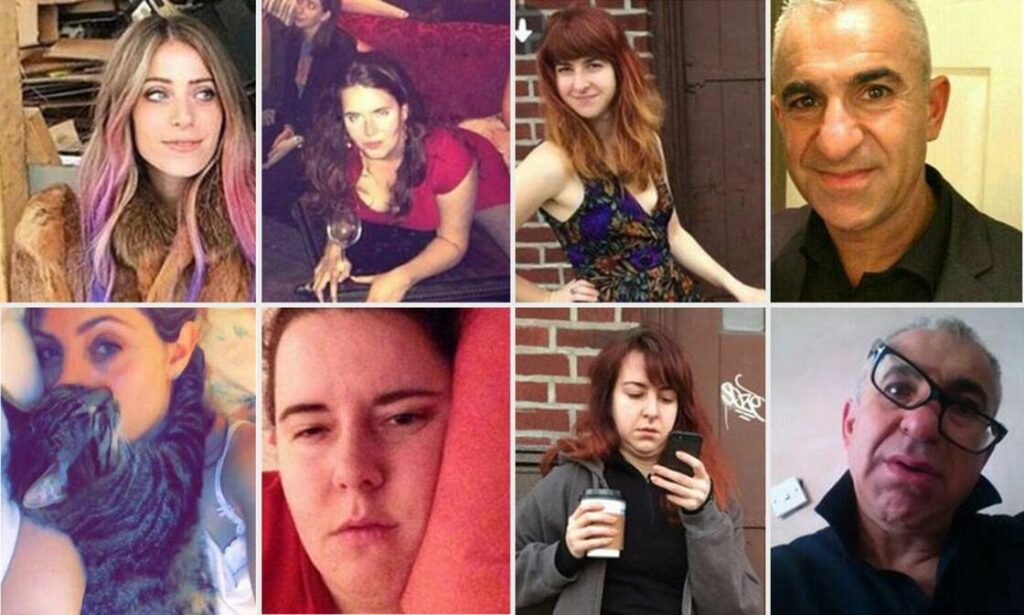 Smiling for the camera is a great way to make a good first impression on an online dating profile. It can show potential dates that you're friendly, confident, and approachable. Plus, a genuine smile can be contagious, putting people at ease and helping to create a positive atmosphere. So, if you're looking to make a great first impression on your online dating profile, make sure to flash those pearly whites!
Show your eyes in photos! They are the windows to the soul and will make you appear warm and inviting. Don't hide behind sunglasses or pictures taken at the beach – it looks like you're trying to hide something. When you smile, make sure it looks natural by squinting slightly. Avoid looking too posed or creepy; the best photos are often taken when you're caught off-guard.
Which Photos to Choose for a Profile on a Dating Site?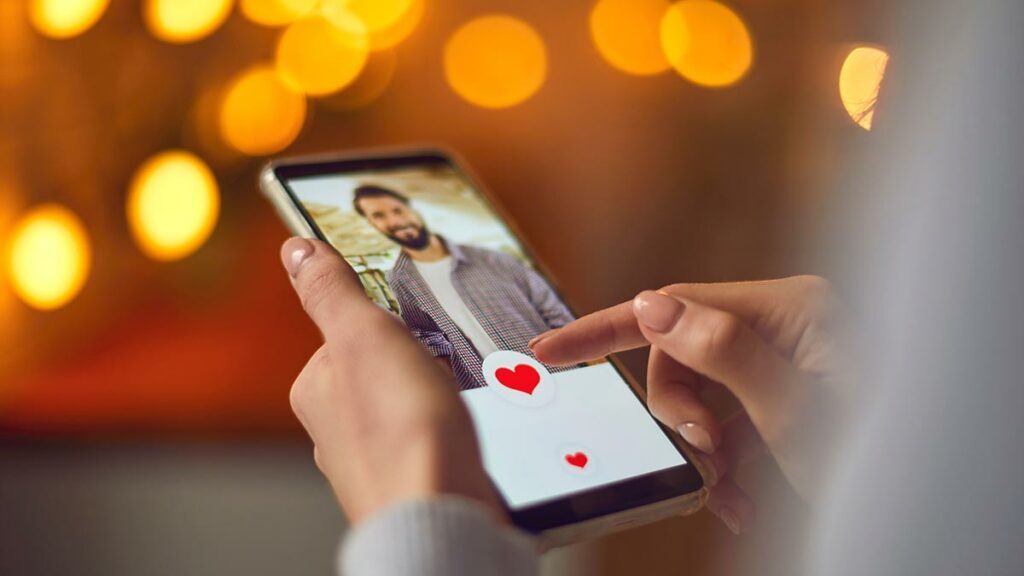 Having an online dating profile with four to six photos can give potential matches a well-rounded perspective of your life. But which good photos for dating sites should you choose? For the best results, your photos should show different aspects of your life. Here's an example of an interesting camera roll:
Your first picture should be a flattering photo of you — and only you. In the blink of an eye, people make subconscious judgments about your attractiveness, trustworthiness, and personality. Make sure your first impression is a good one by selecting your best and most attractive photo.
Show yourself taking part in an activity that you enjoy and feel confident about. Show that you're comfortable being yourself and having fun. Let your personality shine through!
Show off your best side with a full- or medium-body shot against an interesting backdrop. Make sure you clearly show your head and torso at least. For the best results, go for a full-body shot that captures your personality and style. You'll stand out with a unique and eye-catching profile picture!
Show off your passions and hobbies with a photo of you participating in something you love. Vacation photos are a great way to show your ambition and love for life, or better yet, pose with a pup to show off your softer side!
When it comes to adding images to your dating profile, less is often more. While some services require more images, such as My Cute Girlfriend (which asks for six, one of which can be a video) and Horny Anonymous (which gives you the option of sharing nine), it's best to avoid oversharing. Ideally, include enough images to start a conversation, but no more than six. Having more than six can give off an egotistical impression, and can also mean you're mixing in too many mediocre photos that could distract from your strongest looks. Use only yours, the best photos to use for dating sites.
Need to Use Professional Photos for Dating Sites?
Using professional photos can make all the difference! Professional photos can help you stand out from the crowd and show potential matches that you take your dating life seriously. Plus, they can make you look more attractive and approachable, helping to draw in more potential matches. With high-quality images, you can show off your best features and make a great first impression. Investing in professional photos for your dating site is a great way to make sure you put your best foot forward. Check out our dating site reviews and find your soulmate faster using our tips.
Online Dating Photos: What Not to Do

It is wise to "Be yourself" in all aspects of life, however, use only best photos for dating sites, there are certain behaviours which should be avoided:
It's best to avoid taking selfies at the gym since it can come off as being self-centered. Most people who go to the gym are sweaty and exhausted, which is not a good look.
It's also not advisable to use old photos since they tend to be low-quality and people may doubt that you still look the same as in 2007.
Additionally, it's not a good idea to post a photo of an inanimate object such as a car since people are interested in getting to know you, not a piece of metal.
Furthermore, using a camera's flash can make you look older than you actually are, so it's best to take pictures in natural lighting, preferably around the "golden hour".
Look Like Yourself – Be Yourself
Ultimately, the objective of online dating is to engage in face-to-face encounters. If your profile is not an accurate reflection of who you are, it won't matter how ideal it looks statistically. It is okay to make some changes to optimize your chances of success, but do not pretend to be someone you are not. When you have matched with someone on My Cute Girlfriend, be sure to stay safe when you meet up in person. We hope our tips on how to take photos for dating sites will help you!