The start of a new relationship can be a fun and exciting experience, but it can also be a bit stressful. It's a great feeling to know that someone you like and enjoy is also interested in you. However, even if both of you are on the same page when it comes to feelings, it's important to still be mindful of the proper way to conduct yourself. Even if you are very attracted to the person, it's important to pay attention to any red flags that may arise, such as differences in core beliefs and values. Our expert Lisa H. has some insight on the right and wrong ways to go about a new relationship. So, let's look out at how to start dating.
Dating can be an exciting way to encounter potential partners and have a great time with new people, but it can be intimidating to start. Nevertheless, it doesn't have to be a cause of stress. It should be enjoyable and thrilling, and if you remain open-minded and patient, you'll soon be connecting with new people.
Try to Diversify Your Dates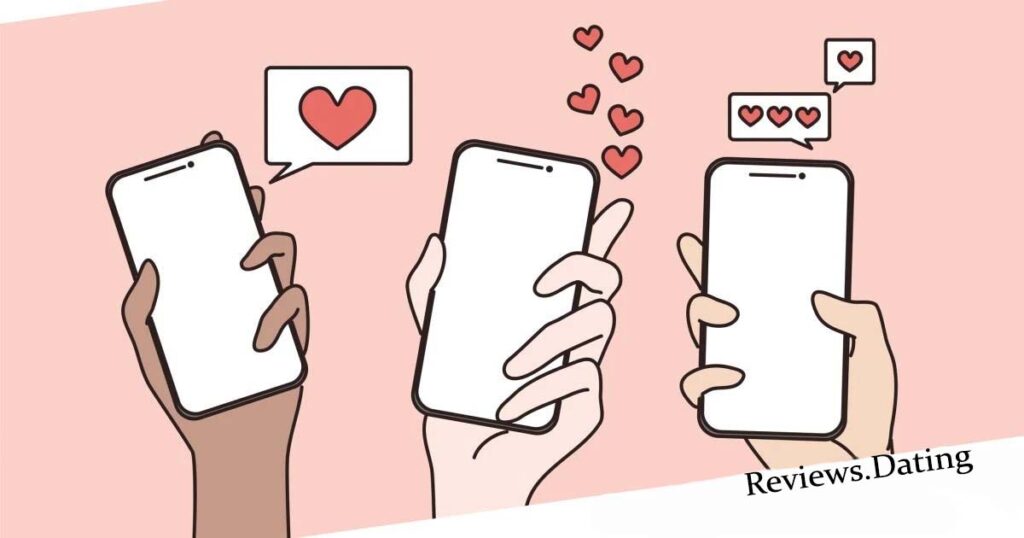 According to Lisa, mixing things up early on is a great way to get to know your new partner better. Instead of the typical Netflix-and-chill scenario, try taking morning walks together, scheduling lunch dates, and enjoying the company of friends and colleagues. Not only will you gain insight into how your partner interacts in different social settings, but also you'll be avoiding the risk of getting stuck in a rut too early on. And don't worry about spending a ton of money on dates – there are plenty of affordable and enjoyable ways to spend time with your new partner. So go ahead and mix it up – you won't regret it!
Don't Always Feel Pressured to be the First to Ask for a Date
Make every date feel like a first date in a new relationship with plenty of exciting topics to cover! From where you went to school, to what your hometowns are like, and how many pets you had growing up, there's so much to talk about. Our advice? Save these special stories for in-person dates. Lisa suggests, "If they initiated plans the first time, you can initiate the second time and so on, but don't always be the one texting first, calling, and initiating plans." That way, you'll keep the spark alive and make every date special!
How to Start Facebook Dating: Follow 5 Easy Steps
Are you ready to take your dating life to the next level? With Facebook Dating, you can meet new people, find meaningful connections, and even find your perfect match. Here's how to get started:
Open the Facebook app and tap on the menu icon in the top right corner.
Tap on "Dating" and follow the on-screen instructions to set up your profile.
Add photos, write a bio, and answer questions to help Facebook match you with compatible people.
Use the search bar to find potential matches, or use the "Secret Crush" feature to let someone know you're interested.
Once you've found someone you'd like to connect with, send them a message and start getting to know each other.
With Facebook Dating, you can find the perfect match and start building a meaningful connection. So, what are you waiting for? Get started today and find your perfect match!
How to Start Online Dating Chats
Ready to take the plunge into online dating? Starting a conversation with someone you don't know can be intimidating, but it doesn't have to be! Here are some tips to help you start an engaging online dating chat:
Ask open-ended questions. Open-ended questions are the best way to get to know someone. Ask questions that require more than a yes or no answer.
Show genuine interest. Showing genuine interest in the other person is key to making a connection. Ask follow-up questions and share something about yourself.
Keep it light. Remember, you're just getting to know someone. Keep the conversation light and positive.
Make it personal. Make sure to personalize your conversation. Share something unique about yourself or ask a question that reveals something about their personality.
Be yourself. Be yourself! People can tell when you're trying too hard. Be confident and be yourself.
By following these tips, you'll be sure to have an engaging and successful online dating chat. Here, you'll find more tips about Tips to Online Dating Messages.
What Are the Best Tips for a Girl Going for a Date First Time?
The first date is crucial as it can set the tone for what may come later. While it is possible that things may not work out, it is important to remember that there is no such thing as 'the perfect one'. Here are some tips for making the most of your first date: keep an open mind, be yourself, and be prepared to move on if needed.
Clothes: for a first date, it's best to dress in an attractive but not overly revealing way. For example, if you are going to the movies, cute and trendy leather or other jackets, Vans or Adidas shoes, a cute top, and either ripped jeans, shorts, or leggings would be appropriate. As for makeup, lip gloss is a good choice to keep things subtle. Avoid wearing crop tops or too much makeup, as this can be off-putting to your date.
Conversation starters: we, girls, may love to chat, but if we talk too much (especially on a date), the boys may become irritated (I'm not kidding, they really can get irritated). It's best to start off with simple queries, such as "How was your day?", "Do you like music?", "Do you like sports?" or similar. I never initiated conversations; it was always my boyfriend who asked me questions. If you want to get more in-depth, you could ask, "What was your first impression of me?", "What do you like about me?", "What is one thing you appreciate about me?", "Why did you want to go out with me?" etc. Take turns talking and get to know each other better.
Where you're going: it's often beneficial to have a plan in place before making a decision. Ask your partner where you're headed and then decide if that's the destination you'd like to visit. Although this may not be a major issue, it can still be useful to have an idea of where you're going.
This is, for me, the most important piece of advice:
Speaking to parents pre-/after hand: it's advisable to inform your parents before beginning a relationship, as they may not approve of it if you are still in middle or high school. If you choose to start dating without their knowledge, it will be more difficult to explain when they find out, and they may lecture you or even require you to end the relationship. However, it is possible to continue the relationship without their approval.
I Want to Start Dating, but Don't Know How – What to Do?

Starting to date can be an exciting, yet intimidating experience. If you're feeling a bit overwhelmed, there are some simple steps you can take to get started.
First, figure out what kind of relationship you're looking for. Do you want something casual or more serious? Knowing what you want can help you narrow down potential partners and make sure you're on the same page.
Next, create an online dating profile. This is a great way to find potential matches and get to know them better before you meet in person. Make sure to include honest information about yourself and what you're looking for.
Finally, get out there and start meeting people. Attend events, join clubs, or try online dating. Don't be afraid to reach out and make the first move. With a little bit of courage and patience, you can find someone special.
Our expert Lisa has hand-picked the best dating site reviews to help you find meaningful connections, whether they be casual or long-term. We have used these services ourselves and have given our honest opinions on them, so you can rest assured that you are getting the most reliable information. With this knowledge, you can focus on finding the right match for you.
How Long After Divorce to Start Dating
It's important to take time to heal and reflect before jumping back into the dating scene. While there is no definitive timeline for when it is appropriate to start dating again, it's important to consider the emotional and psychological effects of divorce. Take time to focus on yourself, process your emotions, and rediscover who you are before you start looking for a new relationship. Once you feel comfortable and confident, you can start to explore the dating world again.
How to Start Dating Without Apps
Are you ready to start dating without the use of apps? Starting to date without the use of apps can be daunting, but it doesn't have to be! Here are some tips to help you start dating without apps:
Take the initiative and ask someone out. Don't be afraid to make the first move!
Get out and meet people. Join a club, take a class, or go to social events.
Get to know people before you start dating. Take the time to get to know someone before you jump into a relationship.
Be open-minded. Don't limit yourself to a certain type of person. You never know who you might meet!
Have fun. Dating should be an enjoyable experience. Don't take it too seriously and just enjoy the process.
With these tips, you can start dating without apps and have a great time doing it!
How to Start Dating Your Friend: Follow 5 Steps
Starting to date your friend can be a great way to deepen your relationship and create a new level of intimacy. Here are some tips to help you get started:
Make sure you both want the same thing. Before you start dating your friend, it's important to make sure that you both have the same expectations and goals for the relationship. Talk openly and honestly about what you both want and need from the relationship.
Take things slowly. Dating a friend can be a big step, so it's important to take things slowly. Start by spending more time together and getting to know each other better. Don't rush into anything too quickly.
Be honest. When you're dating a friend, it's important, to be honest with each other. If something isn't working, don't be afraid to talk about it. Communication is key to any successful relationship.
Have fun. Don't forget to have fun and enjoy each other's company. Go on dates, do activities together, and just enjoy each other's company.
Be patient. It may take some time for the relationship to develop, but if you both are willing to put in the effort, it can be a rewarding experience.
Starting to date your friend can be an exciting and rewarding experience. Just remember to take things slow, be honest, and have fun together!
FAQ
How can I Meet Someone to Date?
Take the plunge and find potential dates through meeting people in everyday life, or you can use our list of the best casual dating sites reviews. By finding someone you like through a shared hobby, activity, or interest, you can start off with a common ground to build a connection. Who knows, you may just find your perfect match!

How Long Should I Wait to Start Dating Again?
If you're wondering how long you should wait to start dating again after a breakup, the answer is different for everyone. It's important to give yourself time to process your emotions and grieve the loss of your relationship before jumping into another one. Take time to reflect on what went wrong in the relationship and what you want to do differently in the future. Consider talking to a therapist or close friend to help you work through your emotions. Once you feel ready to start dating again, take your time and make sure you're emotionally ready for a new relationship.